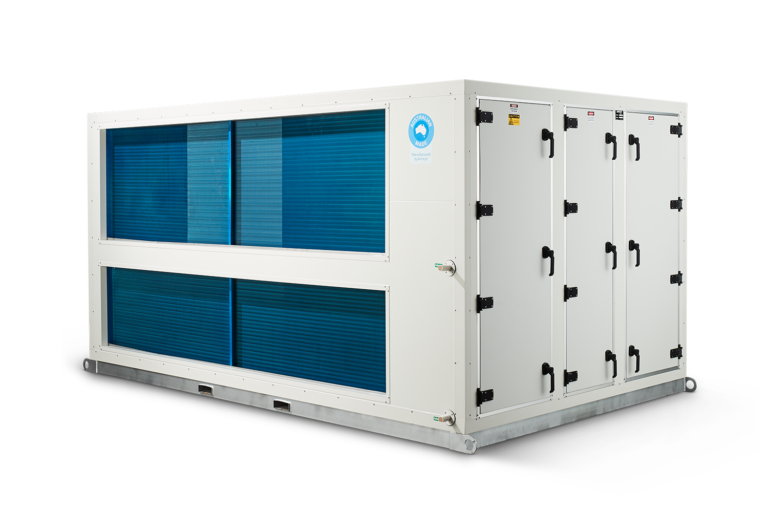 ERV-PAC Packaged Air Conditioning
XEP Packaged Airconditioning Unit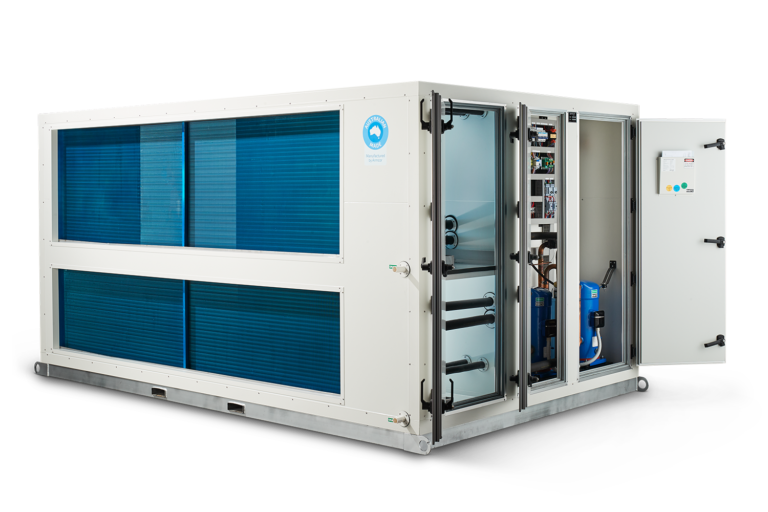 ERV-PAC Packaged Air Conditioning
XEP Packaged Airconditioning Unit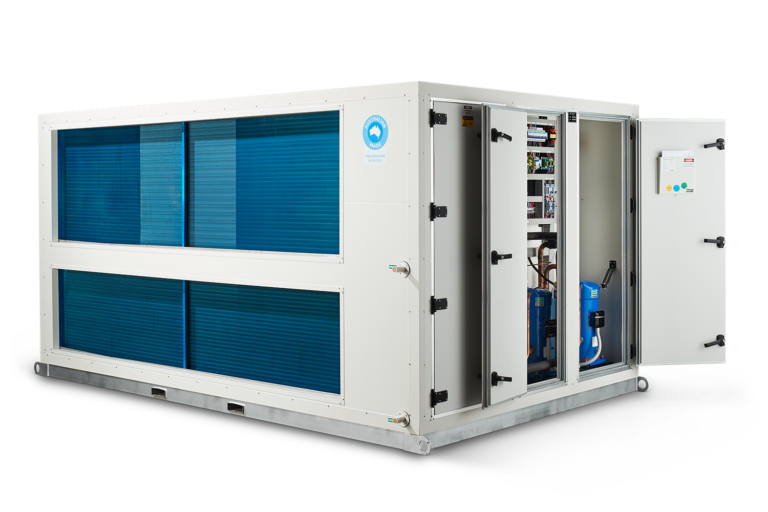 ERV-PAC Packaged Air Conditioning
XEP Packaged Airconditioning Unit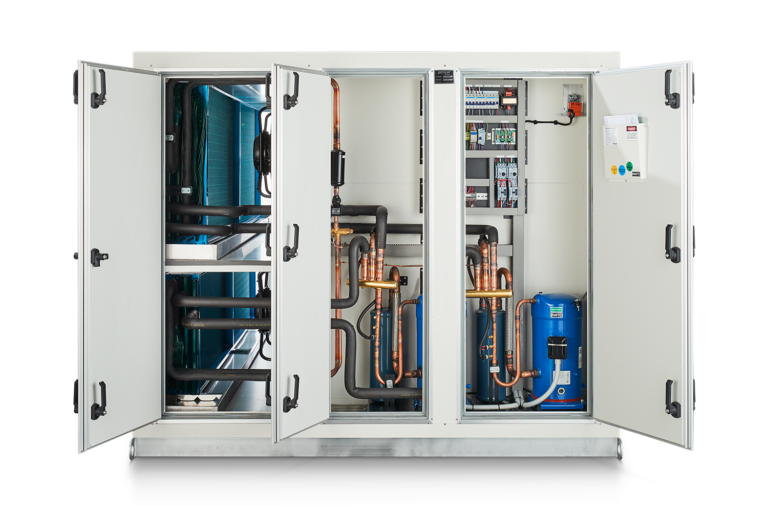 ERV-PAC Packaged Air Conditioning
XEP Packaged Airconditioning Unit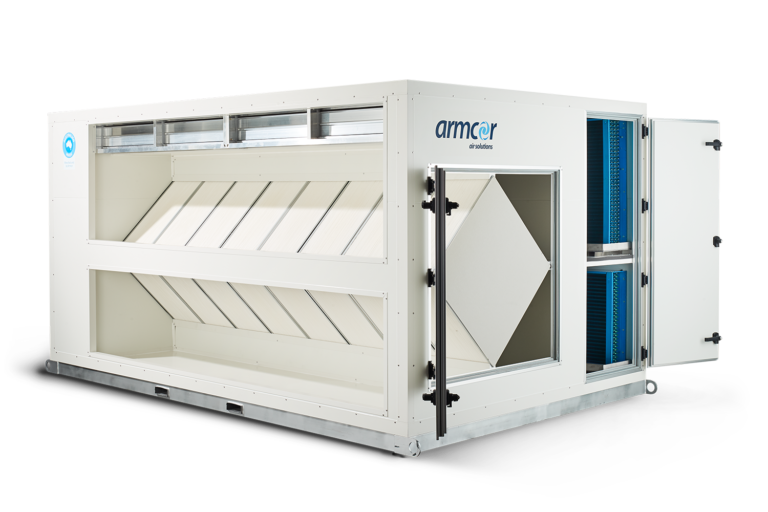 ERV-PAC Packaged Air Conditioning
XEP Packaged Airconditioning Unit
Unit Details
The XEP combines the efficiency of heat exchange integrated with a packaged airconditioning system to provide a total solution to temperature control for applications that require substantial or full fresh air.
The unit configuration suits external rooftop or ground level applications and includes energy-saving EC Plug Fans and the option of enthalpy or sensible heat exchange media.
An optional economy system is easily accommodated with modulation dampers to further increase efficiency in favourable ambient conditions.
With standard capacities from 900 l/sec to 8,000 l/sec, there are units readily available to suit applications such as:
Commercial Public Activity Venues, Sporting Complexes and Gymnasiums
Public Utility Buildings, Police, Ambulance Stations
Nursing Homes, Child Care, Education
Large Occupancy Buildings and Retail Showrooms
Professional Suites
Options include:
Enthalpy or Sensible Media
Economy Cycle
Various Control Options
Disclaimer:
The data and information contained in Armcor Air Solution technical specification sheets are representative of expected performance. They are derived from aggregated specifications of the individual components used in the equipment and not from verified laboratory testing. This should only be used for evaluating your specific application and clients have the sole responsibility of satisfying themselves that the goods or services are suitable for any specific use
Specifications & Downloads
| Model No. | Model No. Economy Cycle | Technical Specification | PDF Drawing |
| --- | --- | --- | --- |
| XEP900P3 | — | | |
| — | XEP900P3EC | | |
| XEP1200P3 | — | | |
| — | XEP1200P3EC | | |
| XEP1500P3 | — | | |
| — | XEP1500P3EC | | |
| XEP1700P3 | — | | |
| — | XEP1700P3EC | | |
| XEP2000P3 | — | | |
| — | XEP2000P3EC | | |
| XEP2500P3 | — | | |
| — | XEP2500P3EC | | |
| XEP3000P3 | — | | |
| — | XEP3000P3EC | | |
| XEP3500P3 | — | | |
| — | XEP3500P3EC | | |
| XEP4000P3 | — | | |
| — | XEP4000P3EC | | |
| XEP4500P3 | — | | |
| — | XEP4500P3EC | | |
| XEP5000P3 | — | | |
| — | XEP5000P3EC | | |
| XEP6000P3 | — | | |
| XEP7000P3 | — | | |
| XEP8000P3 | — | | |