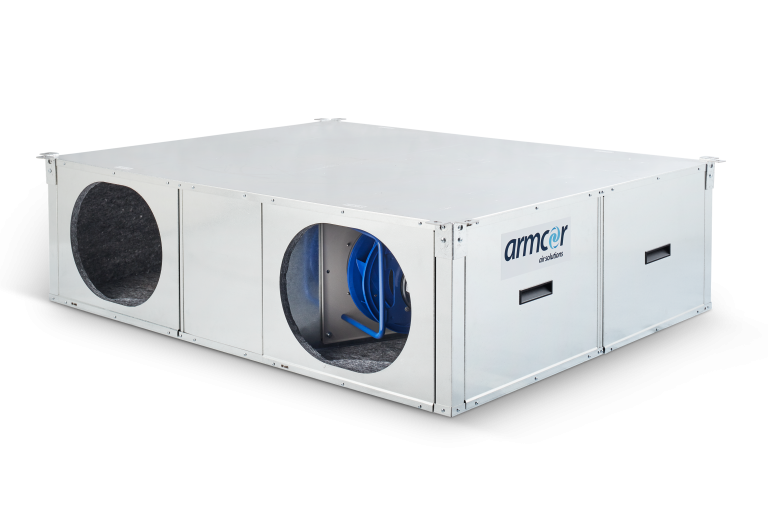 ERV - Energy Recovery
XCM Compact Multiflow ERV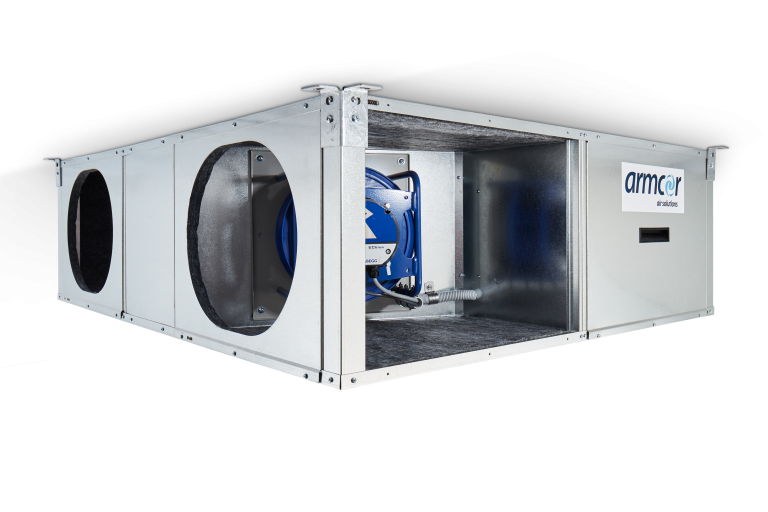 ERV - Energy Recovery
XCM Compact Multiflow ERV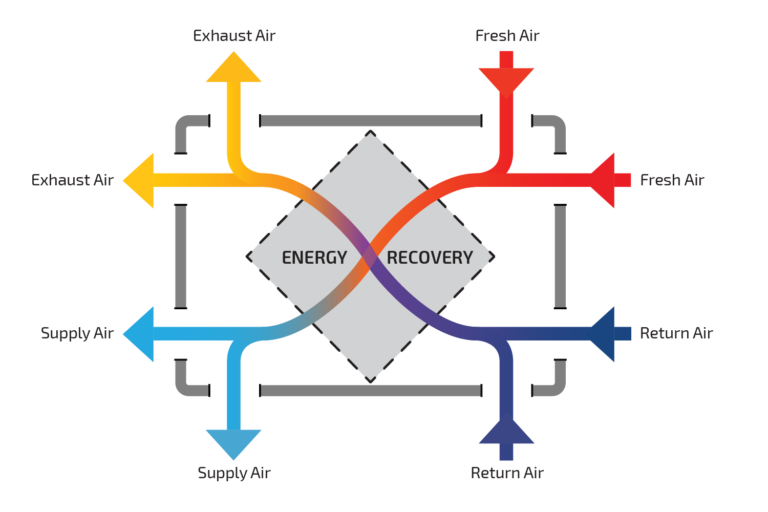 ERV - Energy Recovery
XCM Compact Multiflow ERV
Unit Details
The XCM series is a compact, horizontal low-profile ceiling mount heat recovery unit designed for installation within a roof space.
These ERV units utilize the Xchange plate heat exchanger to recover the energy from the exhaust air into the incoming fresh air, resulting in significant energy savings. Both enthalpy and sensible heat exchange media are available. The option of EC Plug Fans makes this our star achiever in energy savings and controllability.
The Research & Development team at Armcor Air Solutions has radically redesigned their XCM range of ERVs, to bring to market not only the most versatile unit available but also an Australian Made leading product
XCHANGE refers to energy exchange, the heart of the unit. COMPACT signifies the low-profile height for horizontal or vertical installation, particularly suited for ceiling or underfloor spaces. The key to success is the MULTIFLOW design thinking, which enables installation with a multitude of duct connection options by simply interchanging the access panel and the duct connection panel.
Suitable for any application where there is a requirement for fresh air such as:
Commercial offices, child care and education
Apartment bathroom exhaust
Residential damp and mould control
Public occupancy buildings
Professional suites
Disclaimer:
The data and information contained in Armcor Air Solution technical specification sheets are representative of expected performance. They are derived from aggregated specifications of the individual components used in the equipment and not from verified laboratory testing. This should only be used for evaluating your specific application and clients have the sole responsibility of satisfying themselves that the goods or services are suitable for any specific use