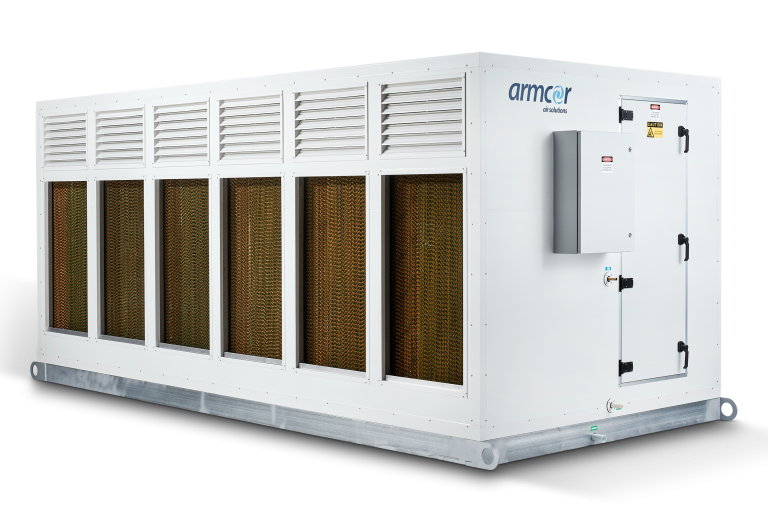 Indirect Evaporative Cooling
INDEC Indirect Evaporative Cooling Unit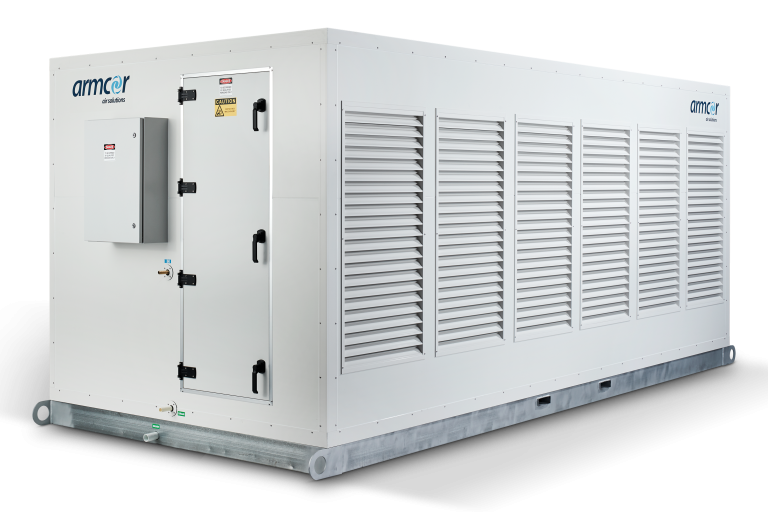 Indirect Evaporative Cooling
INDEC Indirect Evaporative Cooling Unit
Unit Details
INDEC Indirect Evaporative Cooling unit provides cool and fresh air in the hottest of climates, with radically reduced energy costs.
The new generation INDEC uses a patented indirect polymer heat transfer core that delivers cool, 100% fresh outside air with very low energy consumption.
Incoming fresh air passes through the primary heat exchanger core which has a series of wet and dry channels allowing natural evaporation to cool the air. Warm moist air is expelled, while cool air, without added moisture, is delivered into the building. Through this evaporation process, the outlet air temperature becomes lower than the wet bulb temperature of the ambient air.
A secondary direct evaporative pad further reduces the outlet air temperature.
Where should Indirect Evaporative Cooling be installed?
Indirect Evaporative Cooling can be used in most Australian conditions. Typically the performance of INDEC unit excels in hot, dry ambient conditions ideally where the relative humidity is less than 50%.
Standard capacities from 300 L/sec to 8000 L/sec, to suit applications such as;
Commercial Venues, Sporting Complexes and Gymnasiums
Public Utility Buildings, Police, Ambulance and Nursing Homes
Education Facilities
Contact us today for all your cooling needs
Armcor Air Solutions are a leading manufacturer of indirect air cooling units, energy recovery systems and air-conditioning systems. Since 1978, we've been the preferred partner for organisations across Australia, delivering the dedicated follow up support and maintenance that businesses and institutions require in order to achieve their goals. We have a vast range of products to suit any building, climate or industry, so whatever you're looking for, speak to one of our team members today and let us help you find the right system for your application.
For more information on our indirect air cooling units, take a look at our specifications table or download our above guides. If you would like to contact us directly, you can do so by filling out our online enquiry form or give our head office a call on 03 8301 9200. Our experienced team will be able to answer all of your questions.
Disclaimer:
The data and information contained in Armcor Air Solution technical specification sheets are representative of expected performance. They are derived from aggregated specifications of the individual components used in the equipment and not from verified laboratory testing. This should only be used for evaluating your specific application and clients have the sole responsibility of satisfying themselves that the goods or services are suitable for any specific use