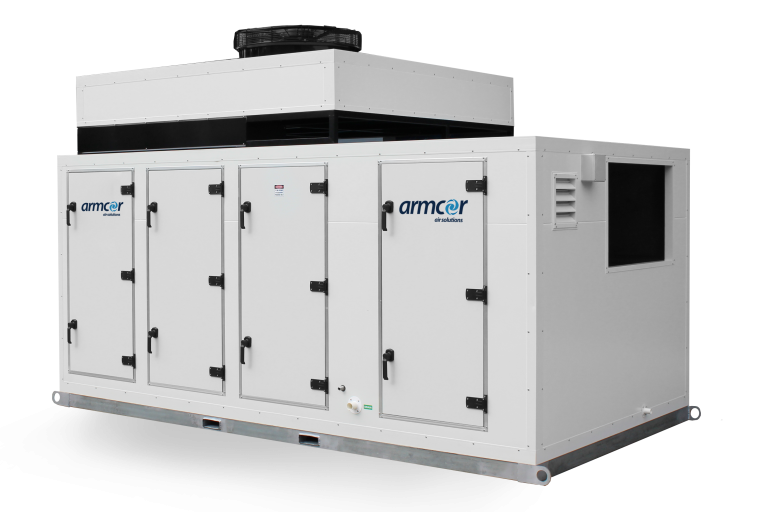 Dehumidification
DHP Dehumidification PAC Unit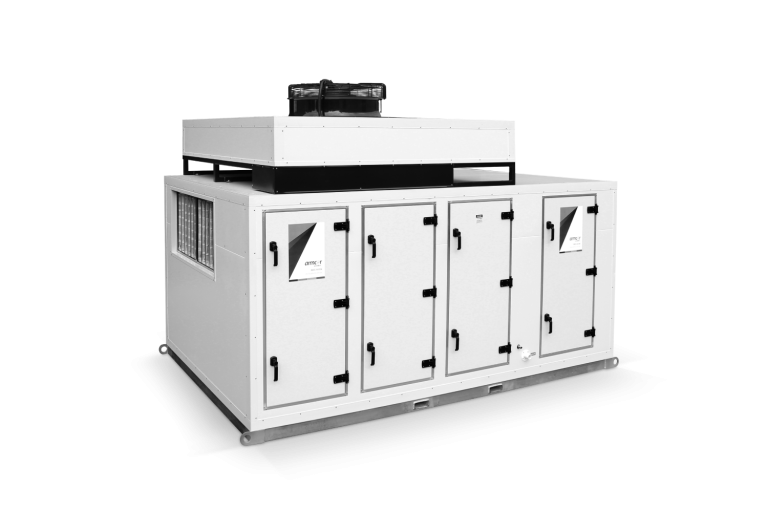 Dehumidification
DHP Dehumidification PAC Unit
Unit Details
The DHP series are packaged dehumidification units designed to provide an economical and practical solution for humidity control.
Reduction in moisture content is achieved by a combination of a plate heat exchanger and a packaged air conditioning system.
The solution is achieved through a 3-stage process where the air is cooled and dehumidified through the sensible heat exchanger; further cooled and dehumidified through the cooling coil; then passing back through the opposite airflow path of the sensible heat exchange media to be reheated to the required supply air setpoint temperature. The standard equipment configuration includes EC plug fans, sensible heat-exchange media, stainless steel drain tray, and associated controls.
With nominal capacities of 500 – 6,000 l/sec, DHP units are ideally suited to applications where humidity control is essential such as:
Data Centre pressurisation
Libraries, Archive Storage and Public Buildings, Surgery and Laboratories
Apartment Lobby Ventilation
Applications where tempered fresh air is required in hot and humid locations.
Disclaimer:
The data and information contained in Armcor Air Solution technical specification sheets are representative of expected performance. They are derived from aggregated specifications of the individual components used in the equipment and not from verified laboratory testing. This should only be used for evaluating your specific application and clients have the sole responsibility of satisfying themselves that the goods or services are suitable for any specific use